Welcome to the Javier Diaz Percussion Store
Books, sheet music and more
Read what people have said about The Afro-Cuban Percussion Handbook.
Founding member of the Conjunto Folklórico Nacional de Cuba
Once you have this book on Afro-Cuban percussion, you don't need another one. This book has everything!
Principal Percussionist, Metropolitan Opera Orchestra and Faculty at The Juilliard School
The Afro-Cuban Handbook by master percussionist Javier Díaz is a thorough and inclusive instruction guide and reference resource for Afro-Cuban conga, bongo and timbale technique.
This is one of the must-have books for anyone with a serious interest in Afro-Cuban percussion playing.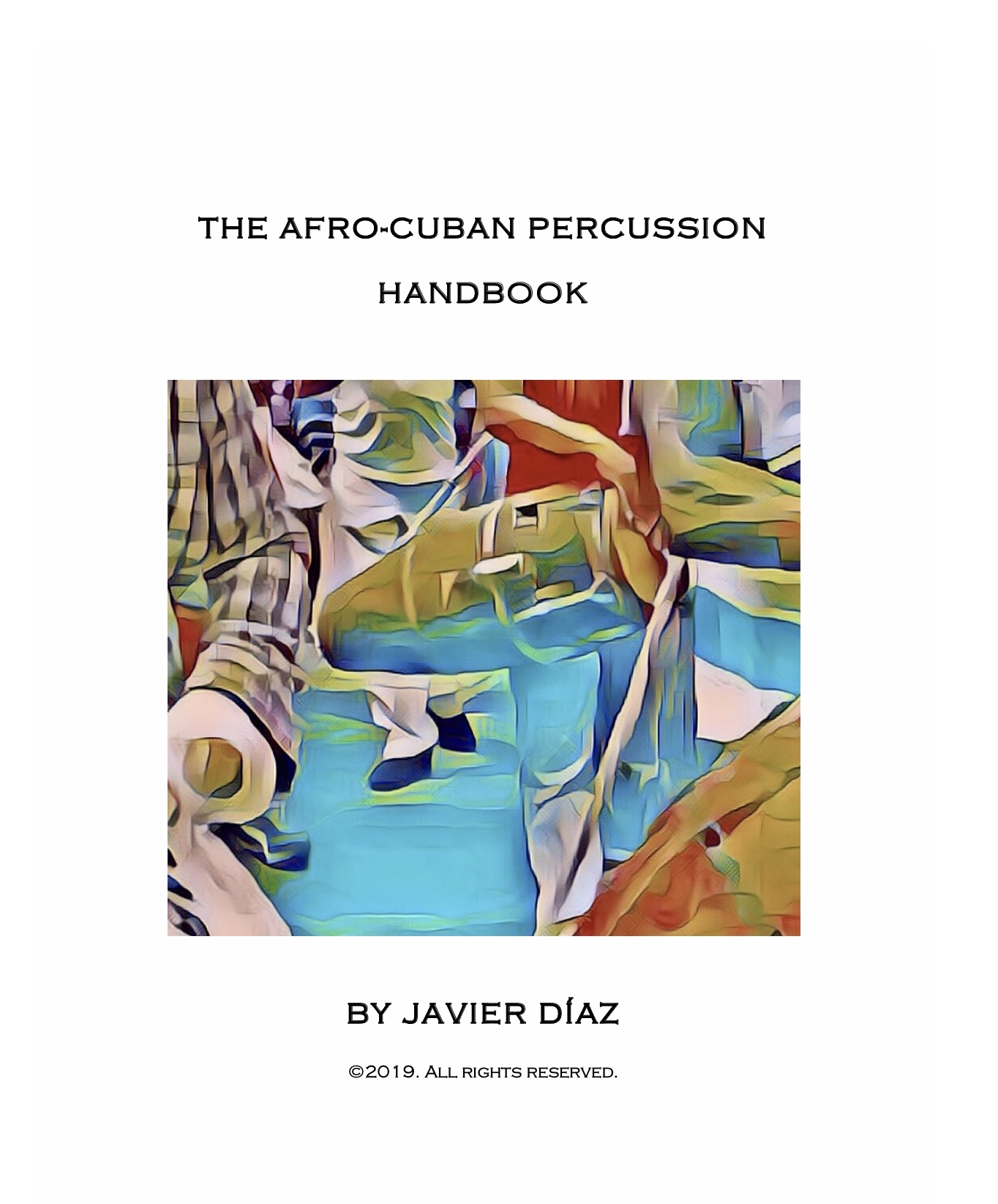 The Afro-Cuban Percussion Handbook
The Afro-Cuban Percussion Handbook contains transcriptions of traditional Afro-Cuban rhythms as well as many exercises for the development of congas, timbales, and bongos technique. Fully notated, this book can be used by percussionists of all levels.